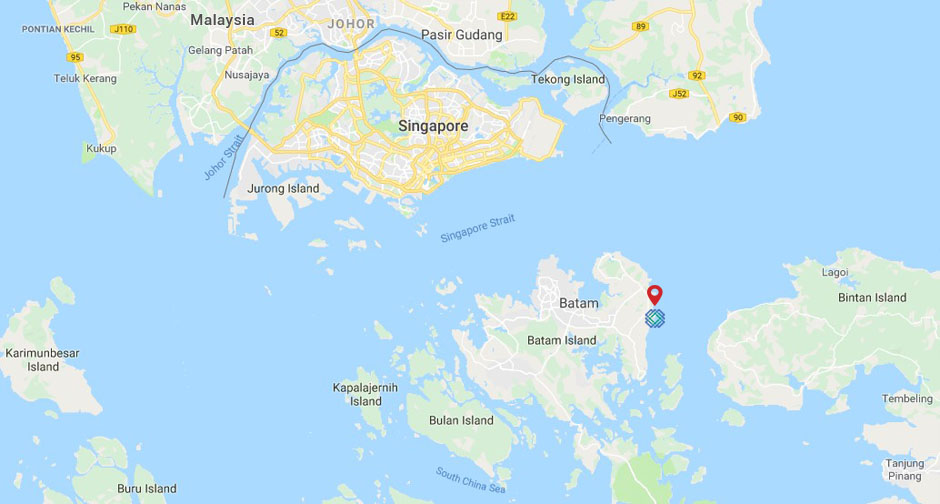 TDAE Refinery Plant Location
Batam Island, Indonesia is located in the Singapore Strait, one of the busiest straits in the world. Neighboring with other countries such as Singapore and Malaysia, Batam is the most strategic business hub for Indonesia's import and export activities. Batam island is a designated Special Economic Zone, which allows  business entities situated on the island to receive exempted import and export duties, ensuring a competitive advantage. 
This enticed Enerco to locate its TDAE refinery plant in Batam's Kabil Integrated Industrial Estate. Kabil is the only privately-owned industrial estate in Batam that provides a public Port, Jetty & CIQP (Custom, Immigration, Quarantine & Port).
A dedicated jetty is located 1.3 km from Enerco's location for its exclusive import and export activities.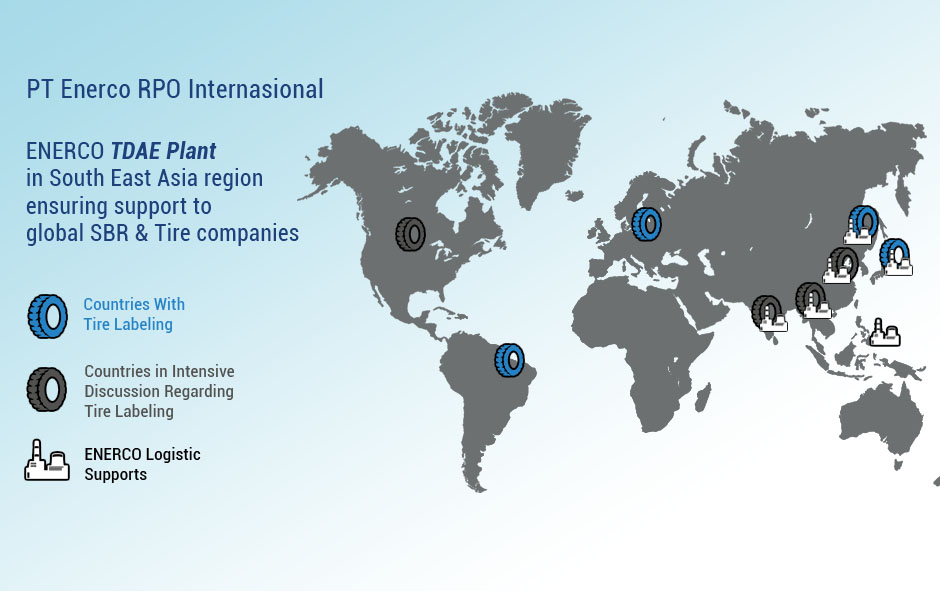 Logistic and Distribution Map
The Enerco facility is located in a strategic geographical position logistically. Enerco is more efficient in distributing TDAE to most parts of Asia Pacific and other parts of the world. Our facility can cater to large vessels, medium carriers and ISO tank operators – tailored to the customers needs.